Bonjour Mes Amis,

As we prepare for the holidays at Paris Grocery, I can't help but to think of winter in Paris. I imagine local vendors setting up shop at Christmas markets. Stands with pain d'epices (gingerbread), regional sausages and cheese, mounds of nougat, and warm, inviting scarves. The smell of roast poulet and vin chaud (mulled wine) filling the air. It is one of my favorite memories of Paris, and I look forward to strolling through these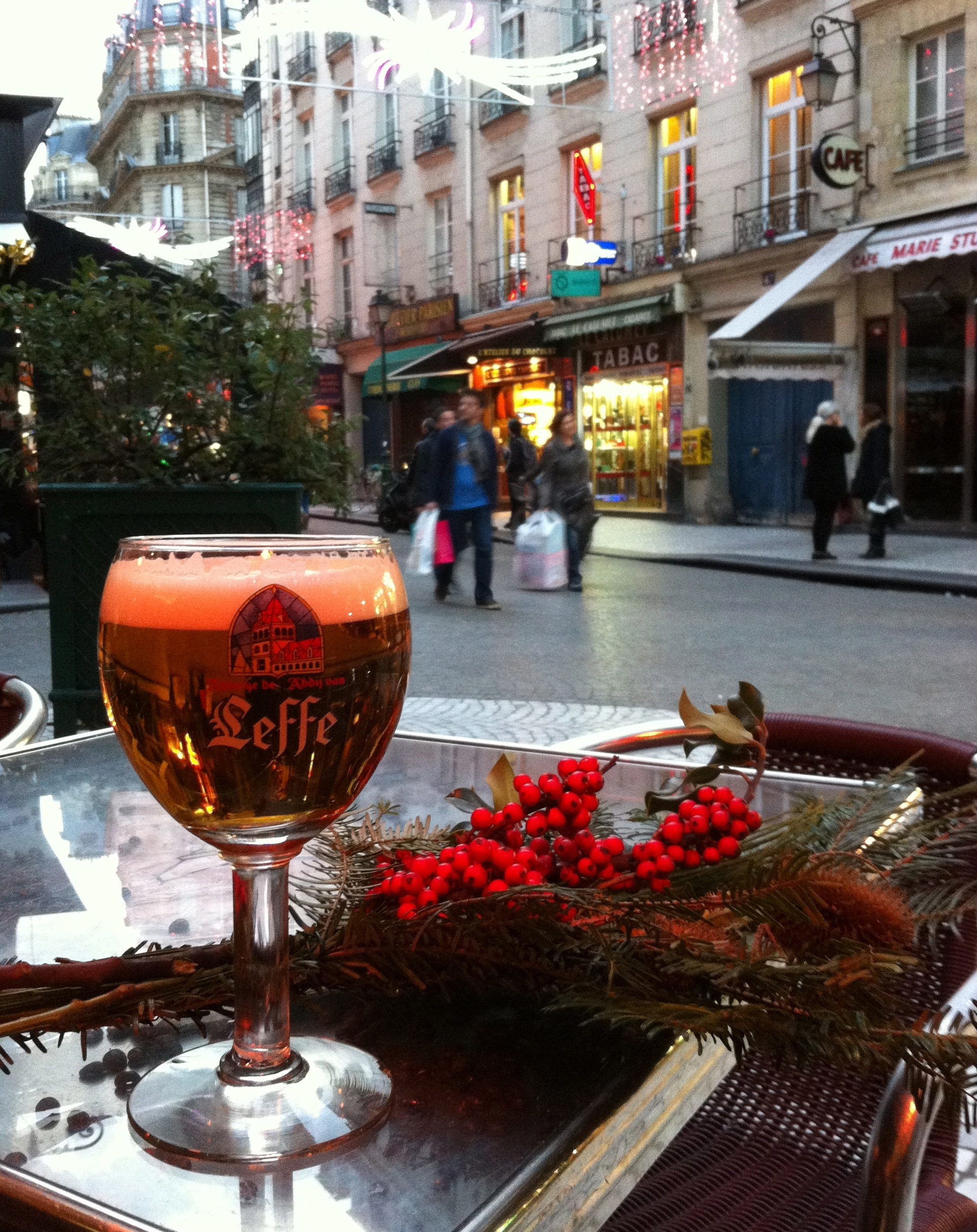 festive markets again soon, bundled up with vin chaud in hand, taking in the sights and smells.
Paris Grocery has been preparing for the Holidays in similar fashion, by bringing in an array of French seasonal treats. We have stocked our shelves with Duck Confit, Saucisson, chestnut products, Nougat, Calissons, and much more, so that you can bring a little bit of France into your homes this winter.
Four Great 90+ Wines for Holiday Giving or Quaffing!
We are always pleased to present new wines for your drinking pleasure. Three are from famed importer, Eric Solomon, and one is from a highly-regarded estate in Gigondas. All four wines have garnered 90 points or better, and offer differing takes on blends that feature, for the most part, many of the same varietals. All are Southern Rhone or Languedoc wines, which offer the kind of savory notes and heft to accompany many fall and winter dishes. All are guaranteed to please. Enjoy!
2013 Lafage Tessellae Old Vines Grenache/Syrah/Mourvedre, Cotes du Roussillon  $13.99
This Tessallae is a fun wine to drink–each sip begs for a follow-up! Made from 40% Grenache, 40% Syrah and 20% Mourvedre, with gobs of black cherry, blueberry, licorice, and clove notes. Medium-to-full-bodied, showing more finesse and elegance as it evolves in the glass. Pretty incredible and a total steal at this price! Don't miss this beauty. 94 points, Wine Advocate
2013 Michel Gassier Costieres de Nimes 'Nostre Pais'  $19.99
The Nostre Pais is one of those Costieres de Nimes reds that tries to include every grape varietal on hand–45%
Grenache Noir, 25% Syrah, 15% Carignan, 10% Mourvedre and 5% Cinsault–happily, it's to good effect! Exhibiting pretty, perfumed notes of raspberry and passion fruit, along with subtle hints of leather, violets and spice. Medium-bodied, silky and layered, this is a wine designed to give hedonistic drinking pleasure; be sure to surrender to its charms! 90-92 points, Wine Advocate
2012 Domaine du Cayron Gigondas $40.00
Domaine du Cayron is located between Avignon and Vaison la Romaine, at the foot of the Dentelles de Montmirail. The estate was founded in 1936, and is run by the fifth generation of the family, the Faraud Sisters, Delphine, Cedrine, and Roseline. Most of the vines are between 20 and fifty years old. "One of my favorite estates in Gigondas, Domaine du Cayron's 2012 Gigondas doesn't disappoint. Made from 70% Grenache, 15% Cinsault, 14% Syrah and a splash of Mourvèdre that's fermented with 100% whole clusters, it shows a classic Cayron perfume of basil, wild herbs, sweet dark fruits and mint. Medium-bodied, supple and elegant, it's already hard to resist but will evolve nicely through 2022." 91 points, Wine Advocate
2012 Domaine La Garrigue Vacqueyras  $21.99
This wine offers classic Southern Rhône aromas of Provencal herb and strawberry, with a touch of black olive and black pepper. Both aromas and palate are attractively savory and gentle, with medium tannins. An old-style Vacqueyras, made with whole bunch fermentation, basket pressing, long ageing in concrete tank and minimal intervention. A great value. "Another special bottling for importer Eric Solomon (which is different than the straight Vacqueyras from this estate – readers need to check the importer label), the 2012 Vacqueyras is gorgeous, with a soft, up-front and hedonistic style that's hard to resist. A blend of 80% Grena