April 15, 2016
Apéritif!
Strictly speaking, an apéritif is a small
alcoholic drink taken to stimulate the appetite before a meal. Most are so famous that a band name will do, Dubonnet or Lillet, and a fair amount of them are concocted from secret herbal recipes, guarded jealously and known only to a privileged few. However, the term is far more encompassing and may also refer to snacks that precede a meal, such as an amuse-bouche, which can include crackers, cheese, paté, and olives. Perhaps, more than others, the French have elevated the apéritif to a high art. Famous for long, casual meals filled with conversation, there's no better way to begin than with a sip of an apéritif–it will be light, refreshing and probably, more distinctive than what you're accustomed to. By the way, the French slang word for "apéritif" is "apéro," although in France an "apéro" is also food eaten in the late afternoon or early evening. To help you navigate the world of apéritis and disgestifs, by extension, here are a few basics. The apéritif must be light, that is to say, relatively low in alcohol and be dry, as sugar suppresses the appetite, rather than stimulate it. Digestifs, on the other hand, are made to consume at the end of a meal and aid in digestion. These are usually made from a base of wine or liquor, with added herbal bitters and botanicals, such as cinchona, gentian, angelica, orange peel, and anise.
Champagne and Wine
Perhaps the ultimate apéritif; nothing speaks of elegance and sophistication more than fine Champagne, and will certainly set the tone for the rest of the evening or meal to follow. Also, nothing could be simpler than a glass of chilled white wine, such as a Muscadet to accompany a plate of oysters. However, a true apéritif drink normally comes with a bit more flair, flavor and certainly, color.
Lillet $24.99
Hailing from Bordeaux, Lillet, with its aromas of candied orange and mint is a classic. It comes in three colors: white (the best known), red and rosé. Can be used in a cocktail, but the most refreshing way is chilled, with a twist of orange.
Dolin Vermouth  $14.99 (750ml); $10.99 (375ml)
At the Paris Grocery, our best-selling Vermouths are the Dolin Vermouths from Chambéry in the Rhone-Alpes. Dolin Vermouths are France's only protected designation of origin for Vermouth. The Dolin Vermouths are made from fine wines of the Savoy region and from botanicals found in the Alpine meadows above Chambéry. The Maison Dolin was founded in 1821. They come in three styles, Rouge (red or sweet), Dry and the Blanc (sweet and clear). Try the Rouge with olives and patés.
Bonal Gentiane-Quina Apéritif  $18.99
This apéritif was made by infusing quinine, gentian, and other herbs from the Grande Chartreuse Mountains into mistelle wine. Think of mild cola aromas with citrus notes. It's slightly bitter and should be served either neat or with an orange twist on the rocks. It can also be used as a vermouth substitute in cocktails.
Violet Freres Byrrh Grand Quinquina $19.99
Byrrh (pronounced 'beer') is an original 19th century recipe that combines mistelle, wine, quinquina bark from South America, and other exotic spices and botanicals that are aged in oak barrels. Sassafras, and woodsy cherry scents prevail. The flavor is ripe fruit and strawberry jam, balanced by bitter quinine and exotic spices. Delicious alone or try it in a number of cocktails.
Amuse Your Taste Buds!
Cabrie de Chevre $33.99/lb
Ferme de la Tremblaye is a small energy self-sufficient farm located near Versailles in Ile-de-France. All animal feed is harvested on the farm, which is home to 150 cows and 580 goats. This small brie style cheese is made from pasteurized goat's milk. The bloomy rind exterior is followed by a sweet and smooth interior with a goaty tang.


Abbaye de Belval $26.99/lb
Abbaye de Belval is a Trappist Monastery run by sisters in the northern region of France known as Pas-de-Calais. The nuns have been making this washed-rind cow's milk cheese since 1893. The supple semi-soft cheese has a buttery and light fruity aroma with a golden, glossy rind.
Camembert au Calvados $15.49
A soft-ripened Camembert produced by Fromagerie de Livarot in Normandy. This cow's milk cheese is bathed in apple brandy for 3 to 5 hours, giving it a stinky aroma, but silky, subtle taste.
It's hard to resist fresh pate spread on a slice of baguette. We slice our pates to order, or you can buy your preferred spread in portable jars.
Pate Campagne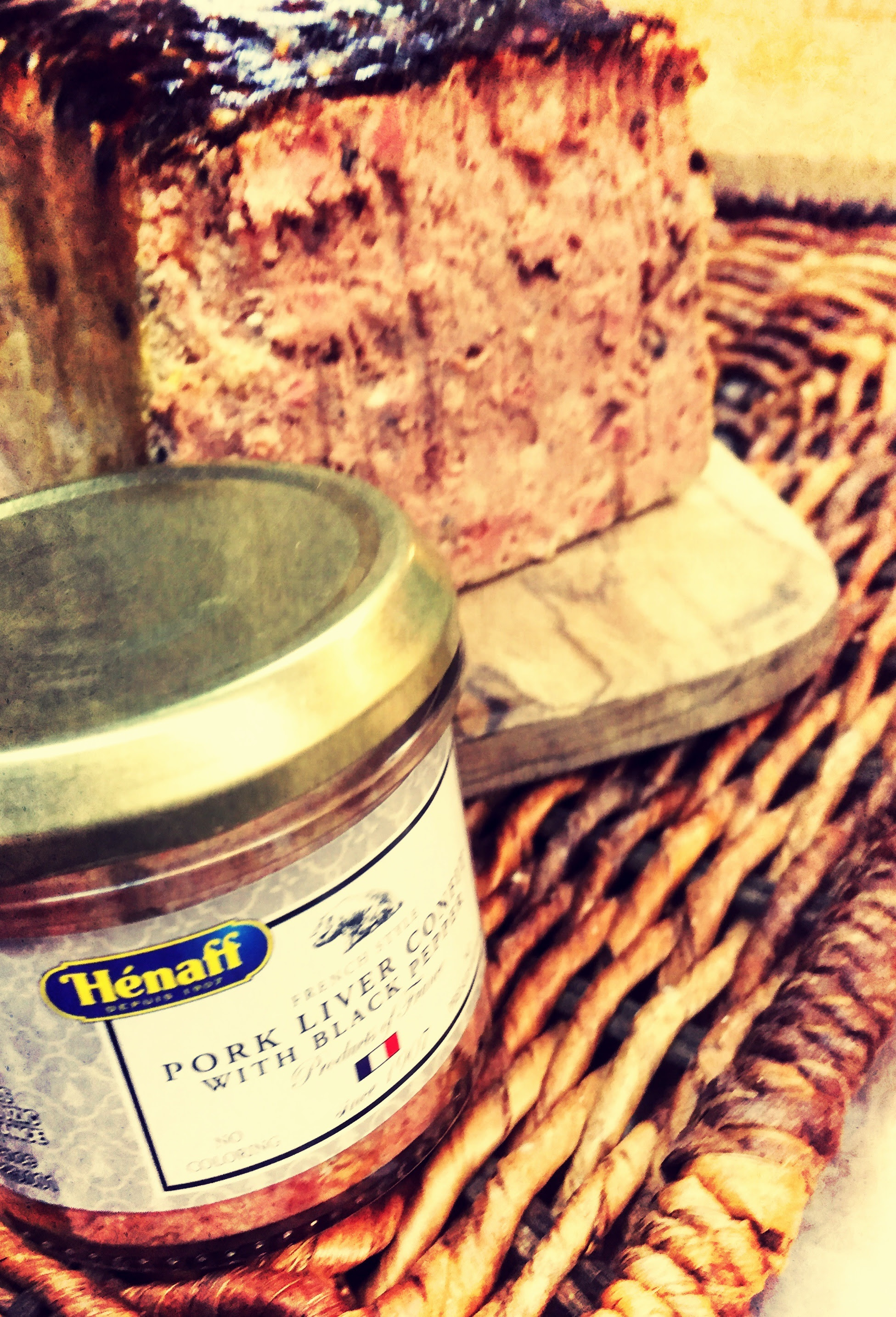 $15.99/lb
Pork Confit with Black Pepper $5.99
Groix & Nature Mackerel Rillettes $8.99
Rougie Duck Rillettes $7.99
Rougie Duck Foie Gras $31.99
Rougie Duck Foie Gras with Truffles $37.99
A Bientot,
Kelsey & Manuel