Paris

 Grocery Seattle

July 24, 2014
Bonjour Les Amis!
My birthday present came in the form of a delivery from NYC of new gourmet finds & old favorites. I'd like to think I send you a catalog of deliciousness every week.
Come in & see what I'm excited about this week… And thanks for those who came to our wine tasting!!!
A Bientot,
Catherine Reynolds
Nicolas Alziari 'Fruitee Douche' Extra-Virgin Olive Oil $35

One of the most sought-after olive oils in the world. In 1868, Nicolas Alziari quit the family laundry business & bought a few mills in Nice. Likened to Champagne, this is considered "Grand Crus' olive oil. I'm really proud to carry this exceptional oil.
Brie Fermier Jouve
nce $25.99 lb
The "Farm of Rejuvenation" is known to make some of the best brie we can get in the US. Even Murray's raves about it. I'm so excited to stock this!
La Cigogne Elderflower Tomme $26.99 lb
This exotic new Tomme includes Elderflower liqueur, which made me swoon. Brought to us by a local cheese importer. Fruity & floral , yet earthy. Pair with an Alsatian white.
Jean Vullian Montmelian 2013, Vin de Savoie  $12.99

The perfect white to pair with alpine cheeses. 100% Jacquere showing terroir of wet gravel, grapefruit & white flowers. The 'Muscadet of the Alps'.
Schlumberger Les Princes Abbes Pinot Blanc 2011, Alsace$13.99

It's rare to find great Alsace wine at this price! Clean, pure, food friendly.
"Smooth and nicely balanced, with juicy acidity framing the white stone fruit flavors on the easygoing, moderately persistent finish." -IWC
Amora Mustard $3.25 150 g; $5.50 440 g

Back by popular demand–I was selling it before it was even unpacked! People FREAK OUT over this mustard–it's so darn French. I was reading how even one NYC Fashionista carts tons of it home in her luggage. Essential for making your fridge French, or a classic vinaigrette.
Amora Mayonnaise de Dijon $4.99

As soon as we got this, I bought a tube to jazz up my lunch. French free-range egg mayo with Amora mustard in it? I'M SOLD! "Amora Dijon mayonnaise is so good because it is made with quality ingredients: egg yolks from hens kept outdoors and delicious Dijon mustard Amora."
Favols Green Tomato Jam with Citrus $6.99

We've had many requests for green tomato jam & I finally found this! Fruit is sourced from Aquitanian vineyards in the SW of France. Pair with your favorite sheep cheese.
Favols Delice Clementine aux Epices $7.99

Another jam I tracked down for you… Bitter & sweet orange with cinnamon, anise, cumin, nutmeg & ginger. I'm thinking this would be exceptional with goat cheese.
Bonne Maman Confiture de Lait $7.49

We finally found it! Milk jam is a specialty of Brittany & Normandy, made with slowly cooked rich milk & sugar until it becomes a caramelized delight. Less sweet than American carmel, spoon this into yogurt, crepes, serve on croissants or baguettes with butter. You're welcome!
Les Delices du Luberon Spreads

Take along for picnics, or the packaging makes these totally gift-worthy. Once upon a time,  Odette Msica made her tapenades to sell at local markets..
Aioli $5.99
Rouille au Piment d'Espelette $5.99: 
AOC designated Espelette Pepper, Tomato and House Mayonnaise
Creme d'Anchoiade $6.99: 
anchovy paste mixed with spices, capers, olive oil and lemon
Caviar d'Aubergines $6.99: 
grilled Provencal eggplant, French black olives, olive oil and lemon
NyonsOlive Tapenade $9.99

Tapenade from a famous Provencal olive grower. Special because it includes herbs d' Provence, capers & anchovies. The richest tapenade we carry.
Marie Harel Camembert $13.99
Marie Harel invented Camembert & it became famous after she presented it to Napoleon in 1855. "Madame Harel is a national heroine. Her statue now stands in the village square of Camembert, Normandy, and her cheese is the biggest symbol of tradition and pride for the world's greatest cheesemaking nation." Some say she his a priest in her farm house during the Revolution, & he thanked her for giving her his recipe for Brie. Of the pasteurized Camembert available in the states, this is one of the tastiest. Pair with Chenin Blanc, Beaujolais, & Normandy Cider. Or this wine below…
Novellum Chardonnay 2013, Cotes Catalanes $11.99 (reg. $14.99)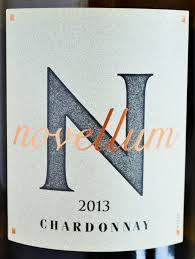 Best vintage ever… the critics have gone crazy! I first tried this at our favorite Thai joint, Buddha Ruksa in West Seattle, & was amazed at how low the price was. While we paid twenty-something at dinner, now I can buy it for home at twelve bucks! Made by the fabulous French winemaker, Jean-Marc LaFage as a custom cuvee for Eric Solomon. Chardonnay is passed over the lies of botrytised Viognier, giving it a luxurious nose of peaches, hazelnut & honeysuckle. Perfectly balanced, creamy & ultra-refreshing with a smart package to boot, your dinner guests will never guess the price!
"More serious and layered, the 2013 VDP Cotes Catalanes Novellum 
s a crazy value that needs to be tasted to be believed. A custom cuvee by importer Eric Solomon and a blend of 100% Chardonnay that comes from two separate vineyards, this Cotes Catalanes is aged three months (on Viognier lees) in a combination of Burgundy barrels and stainless steel. Exotic and perfumed, with ample white peach, creme, brioche and subtle nuttiness, it flows onto the palate with a medium to full-bodied, layered and beautifully detailed texture that shows bright acidity and fantastic purity of fruit. An incredible effort that has both richness and freshness, it should continue to thrill for another handful of years."
92 points Parker's Wine Advocate
SWISS CHARD TART WITH GOAT CHEESE, CURRANTS & PINENUTS
 from 
Sunday Suppers at Lucques
 by Suzanne Goin
We now carry Dufour all-butter Puff Pastry dough because it is so hard to find, & simply the best. This is one of my favorite all-time tart recipes. For the goat's cheese, I recommend Bucherondin or Cana de Cabra.
1 frozen sheet of all butter puff pastry (8 x 12 inches or equivalent)
2 extra large egg yolks
1 large bunch Swiss Chard, cleaned, centre ribs removed
3 tablespoons extra virgin olive oil
1/4 cup sliced spring onions (scallions)
1 teaspoon thyme leaves
1/2 cup whole milk fresh ricotta, drained if wet
1/4 cup creme fraiche
6 ounces semi aged goats cheese
Currant & Pine Nuts Relish
1/2 cup pine nuts
1/3 cup extra virgin olive oil
1/2 sprig  rosemary
1 chile de arbol
3/4 cup finely diced red onion
1/3 cup dried currants
1/4 cup balsamic vinegar
2 tablespoons chopped flat leaf parsley
sea salt and pepper
Pre heat your oven to 200c/400f.
Defrost the puff pastry slightly and unroll it on a parchment lined baking sheet. Use a paring knife to score a 1/4 inch border around the edge of the pastry. Make an egg wash by whisking one egg yolk with 1/2 teaspoon water and brush it along the border (you will not need all of it). Chill the puff pastry in the freezer until ready to use.
Tear the chard into large pieces. Heat a large frying pan over high heat for two minutes, add two tablespoons of the olive oil, the shallots and the thyme. Saute for a few minutes and add half the swiss chard. Cook for a minute of two, tossing the greens in the oil to help them wilt. Add the second half of the greens and season with a heaping 1/4 teaspoon of salt and a pinch of black pepper. Cook for a few minutes, stirring frequently until then greens are tender.
Spread the greens on a baking sheet (in the fridge is great) – when they have cooled, squeeze the water out with your hands.
Place the ricotta, remaining egg yolk and remaining teaspoon of olive oil in the bowl of a food processor. Puree until smooth and remove to a mixing bowl. Gently fold in the creme fraiche and season with a healthy pinch of salt and freshly ground black pepper.
Spread the ricotta mixture on the puff pastry inside the scored border. Crumble half the goats cheese over the ricotta, arrange the greens on top and sprinkle the remaining goats cheese over the top. If you are not ready to bake, cover the tart with plastic and refrigerate.
Bake the tart for 20 – 25 minutes, rotating the baking sheet halfway through until the cheese is bubbling and the crust is golden. Check underneath the tart to make sure the base is cooked through.
Cool for a few minutes and transfer the tart to a cutting board. Spoon some of the currant -pine nut relish over the tart and serve it on the cutting board at the table. Pass the remaining relish in a bowl for anyone who would like a little more.
Currant & Pine Nut Relish 
Pre heat your oven to 190c/375f.
Toast the pine nuts for about 8 minutes, stirring once or twice until they are golden brown and smell nutty.
Heat a small saute pan over a high heat for two minutes. Turn down the heat to medium and add the olive oil, rosemary and chile. When the rosemary and chile start to sizzle, add the onion and season with 1/2 teaspoon of salt. Turn the heat down to low and let the onions stew slowly for about 10 minutes until tender. Transfer to a bowl to cool and discard the rosemary sprig and chili.
While the onion is cooking, place the currants in a small bowl and cover with hot water. Let the currants soak for 10 minutes and drain well.
Add the balsamic vinegar to the pan the onions were in, and reduce it over a medium high heat to a scant tablespoon – stir into the onion mixture.
Add the toasted pine nuts, currants and parsley to the onion mixture and stor to combine. Taste for balance and season.