Paris Grocery seattle
January 15, 2015
Bonjour Mes Amis!
Thank you for reading my newsletter last week. I debated about sending one out, what with much sadness in our hearts. But as Charlie Hebdo resumed publishing (selling a record five million copies!), we too refuse to to let this violent act stop us from living & celebrating life to its fullest.
We appreciate your community & friendship. And thank you for being a part of the Paris Grocery family. 
A Bientot,
Catherine Reynolds
French Onion Soup With Comté by Mimi Thorrison

This is ultimate comfort food, & who couldn't use a little comfort in the world right now. Thanks Mimi!
SERVINGS: 8
4 tablespoons (½ stick) unsalted butter or duck fat
6 large onions (about 5 lb.), thinly sliced
2 large shallots, finely chopped
2 garlic cloves, finely chopped
Kosher salt and freshly ground black pepper
½ cup dry vermouth or dry white wine
1 tablespoon white wine vinegar
4 sprigs flat-leaf parsley
2 sprigs thyme
1 bay leaf
8 cups chicken or vegetable broth
8 slices ¼"-thick slices country-style bread, toasted
8 ounces sliced Comté cheese or Gruyère
Special Equipment:
Eight 10–12 oz. ovenproof bowls
Heat butter in a large heavy pot over medium-high heat. Add onions, shallots, and garlic; season with salt and pepper and cook, stirring occasionally, until softened and dark brown, 60–70 minutes. Add vermouth and vinegar. Bring to a boil, reduce heat, and simmer until slightly reduced, about 3 minutes.
Tie parsley, thyme, and bay leaf with kitchen twine; add to pot along with broth. Bring to a boil, reduce heat, and simmer, stirring occasionally, until reduced to about 8 cups, 35–40 minutes; discard herb bundle.
Preheat oven to 450°. Place ovenproof bowls on a large rimmed baking sheet. Divide soup among bowls and top with toasts (cut to fit if necessary) and cheese. Bake until cheese is bubbling and golden brown, 6–8 minutes.
Do Ahead: Soup can be made 2 days ahead. Let cool; cover and chill.
TWO NOTEWORTHY NEW WHITES
Berthier Sauvignon Blanc 2013, Coteaux du Giennois $16.99

I am in love with this new white. Coteaux du Giennois is situated on the Loire River, just around the bend from Sancerre. The flinty limestone hillsides of the Giennois produce Sauvignon grapes with mouth-watering minerality, but at a lower price than Sancerre, making this my new favorite everyday white. Rich & round, with notes of quince and delicious lemony acidity.
Domaine de la Crouze Tradition Chardonnay 2012, Pouilly-Fuisse $22.99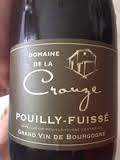 A direct import I can't say enough good things about. Winemaker Pierre Desroches left a lucrative tech career to follow his heart & family traditions. This small producer in Southern Burgundy uses organic methods & only mildly oaks so the true flavor of his Chardonnay shines through. Beeswax & honeycomb aromas with juicy golden delicious apples abound. Wow.
THE REDS OF SOUTHERN FRANCE
Discover these delicious wines that often come with a low price tag.
Take Minervois for example– a small AOC established as recently as 1999–food-friendly & full of character and often a bargain. Think craggy mountains along the Mediterranean coast, perfumed with wild rosemary and lavender bushes.
Put together a selection–remember any 6 bottles gets a 10% discount!
Famille Gonnet La Jeanette 2013, Ventoux $8.99

A direct import steal. Etienne Gonnet works in Chateauneuf de Pape, but now buys wine from other appellations to bottle under his own label. Mount Ventoux is the most gruelling leg of the Tour de France. 60 % Grenache, 40% Syrah, this is peppery & lithe and explodes with juicy cherry fruit. Pair with tapenade, charcuterie and bread with truffle oil.
Les Capucins 
2012, Coteaux du Languedoc $11.99
Jerome Calmes decided to move UP in the world, literally… The coast was too hot to make his wines, so he planted his vineyards on the highest plateau above the Minervois. The microclimate has a long growing season, but also the benefit of cool breezes in the evening, AND rabbits love it here. Syrah & Grenache that ain't shy, this has smoky tar in spades along with plump and spicy cherry/berry fruit. Take a trip to France & serve with gardiane de taureau, or Rancher's Beef, made with bay leaves, thyme and rosemary.
Les Carderes 2012, Corbieres $11.99
The 'cardoon', is another killer table wine & a charming Corbieres. Syrah, Grenache & Carignan blended in a Mediterranean style that begs for grilled lamb chops & cured black olives. Mineral nose, with raspberry & rosemary.
Kermit Lynch Vin de Pays de Vaucluse 2013, $12.99

After so many years in the biz, Kermit was able to convince the Leydier family into creating this value label for export. From vineyards next to the village of Beaume de Venise, grapes & wine were either used for the family's personal consumption or sold to the local co-op in Vaucluse. "Explosive red fruit is gracefully harnessed
by a clay and limestone mineral structure, notes of violet, licorice, and garrigue. So delightfully drinkable, you'll
wonder where the rest of the bottle went."
Bastide Miraflors Rouge 2012, Cotes Catalanes $13.99
This is made by one of my favorite wine-makers, Jean Marc Lafage (the same guy who makes Evodia), who crosses the border working in both Spain & France. Lafage crafts this as a custom cuvee for importer Eric Solomon and is a genius with old-vine Grenache. Delicious, ripe, smoky & a downright bargain. Seriously, buy it by the case for your vin de la maison.
" The 2012 Bastide Miraflors is a blend of 70% Syrah and 30% Grenache aged in a combination of concrete tanks (for the Grenache) and demi-muids (for the Syrah). It went through a six week maceration, which no doubt explains the wine's seriously intense fruit. Notes of violets, forest floor, black cherry jam and blackberries make an appearance in this medium-bodied, high-toned, dense, rich, complex, well-delineated red wine. "
-91 points, Wine Advocate
Domaine du Cros Philippe Teulier

Lo Sang Del Pais 2013, Marcillac $14.99
Ever heard of Marcillac? Put this rarity on your wine map.
In the western part of Auvergne & a mountain range called the Massif Central, lies a remote valley where Philippe Teulier makes his wines—with Fer Servadou, one of those European varietals that monks tended in the 10th century. Gotta love those monks! 
One of the reasons why I sought out "The Blood of the Countryside" is because it's a recommended pairing with washed rind cheese–a notoriously difficult pairing. Try with one of these from our luscious cheese case:
Delice du Jura
Epoisses
Petit Livarot
Likable & offbeat. Rustic, extremely earthy, peppered with spice, this is something for rare wine lovers.
Chateau Sainte Eulalie Plaisir d'Eulalie 2013, Minervois $14.99
A bargain grown in chalky soil on the south side of Montagne Noire in western Languedoc. A sultry Carignan/ Grenache/Syrah blend brimming with black fruit & licorice. Pair with Mediterranean dishes like slow-cooked pork belly & fennel.
La Baronne Coste Liste 2011, Corbieres $14.99

This is brought in by Indie Wineries from a 16th century family estate. The Baronne family's mission:
"To translate this passion and respect for the land, reflected in our organic farming methods, showcasing the terroir of this priviledged corner of Languedoc – Roussillon".
Carignan, Syrah & Mourvedre expressing wild berry, herbs & earth with smoky cedar & pink peppercorns. Try with Puy lentil & sausage soup.
L'Oustal Blanc Cuvee K11, Vin Francais $16.99

Don't be fooled by the name, this is a lush southern red. "One of Minervois´ premier producers who make consistently outstanding AOC wines and distinctive vin de table." -Wine Spectator
Sink your teeth into fresh blackberry juice from a Minervois partnership with CdP consultant Philippe Cambie. Inky pure fruit, 100% Carignan with 20% barrel-aging.
Le Pigeoulet en Provence 2011, Vin de Pays de Vaucluse $16.99 (reg. $18.99)

The Brunier family's holdings include Vieux Telegraphe (perhaps the most celebrated cru of the Southern Rhone.) This affordable, everyday Vin de Pays is fresh, rich & fruity and terroir-driven. 35-year-old vines grown in rich clay soil, Le Pigeoulet comes from the foothills of the noble La Crau plateau. Grapes are grown on the warm flats around Chateauneuf de Pape and the cooler foothills of Mt Ventoux. Hand-harvested Grenache with a small balance of Syrah, Carignan & Cinsault–silky & clean with the essence of fresh strawberries. A new staff favorite!