Bonjour Les Amis!
This week we got in a whole lot of deliciousness in & revamped the shop. Look forward to more new books, bites, & bottles every week!
PS– 2013 Rose's are starting to arrive!!!!
A Bientot,
Catherine
Grand Mere Spaetlze $3.99 8.8 oz
Grand Mere Classic Nests $3.99 8.8 oz
Grand Mere Pappardelle $5.99 17.6 oz

How can we be the Paris Grocery without Grand Mere pasta? This Alsatian family company uses 7 fresh eggs per kilo of pasta which makes it exceptional. Prepare Alsatian style, with snails, fresh cream & white wine, or make this Coq au Riesling & serve with buttered noodles on the side.
Terre Exotique Salade de Fleurs $7.99 6g jar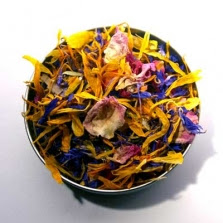 Attention chefs: A mix of Loire Valley dried Marigold, Cornflower & Rose Petals. Roll fresh goat cheese in this heady mix or add French color to your salad. Give your plate a touch of spring and summer–perfect for Easter dinner.
NEW COOKBOOKS
Vietnamese Street Food by Tracey Lister & Andreas Pohl $29.95
We have been expanding our Indochine section, much to this cook's delight, and this new arrival has me salivating. My husband is trying to cut wheat out of his diet, & this cookbook has so many gluten-free options!
La Mere Brazier: The Mother of Modern French Cookbooks by Eugene Brazier $35

Finally in English! Eugenie Brazier is the first woman to have won 6 Michelin stars, and the likes of Paul Bocuse studied under her. With over 300 classic French recipes, this is part memoir & cookbook. This belongs in any Francophile's cookbook collection.
The Food of Vietnam by Luke Nguyen $50
A gorgeous new hardback by the Australian star chef & owner of theRed Lantern. Chapters are broken down into specific regional cuisines, such as"Salt Water People" "Prince & Paupers". The photos take you on a cultural journey throughout the country.
LIMITED EDITION BITTERS ARE HERE!
Fee Brothers Whiskey Barrel-Aged Bitters $15.99
Fee Brothers Gin Barrel-Aged Bitters $15.99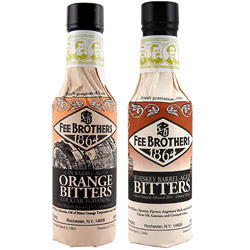 We just got our yearly delivery!  These strictly limited edition bitters come out only in Spring.
THE 1820
1.75 oz Bols Genever
.25 oz Galliano l'Autentico
.5 oz Lemon
.5 oz Lavender Simple Syrup
1 barspoon Del Maguey Minero
1 dash Fee Brothers Whiskey Barrel Aged Bitters
Shake ingredients with ice in a cocktail shaker; strain into a chilled cocktail glass.
Cocchi Americano Bianco $18.99
This makes an EXCEPTIONALLY COOL aperitif! Cocchi Americano has been made with the same recipe since 1891 & is a staple of Asti, Italy. The base is made with Moscato di Asti & infused with fruit, spices, cinchona, gentian & citrus. Entirely natural. In Piemonte they serve it chilled with ice, a twist of orange peel & a splash of soda or make a Corpse Reviver # 2.
Cocchi Vermouth di Torino, Torino, $13.99 375 ml, $19.99 750 ml
I love Cocchi Americano, but am excited Cocchi resumed producing this red vermouth in celebration of their 120th anniversary. Notes of cocoa, citrus, rhubarab… From Italy's region of Asti, red vermouth is the ultimate cocktail ingredient for Manhattans & Martinis. Cocktail maker's rejoice!
Cardamaro Vino Aromatizzato Amaro al Cardo e Carciofo, Piemonte $20.99
"This distinguished expression of traditional Piemonte flavors is a wine-based Amaro, a predecessor to the now more common styles of Amari. It is prepared by an infusion of Cardoon, Blessed Thistle, and other botanicals in the estate wine of Bosca, then rested on new oak for at least six months. The recipe originated with the founder of this now 7th generation winemaking family. Appreciation of Cardoon and Blessed Thistle dates back to antiquity and today they remain popular in Piemontese regional cusine." Craft a Fjord Pickup or a Walking Spanish.